Stories, Songs and Stretches: Creating Playful Storytimes with Yoga and Movement 
Published by ALA Editions, 2017.
"Excellent for introducing movement and a bit of yoga into preschool storytimes."
"…an awesome resource for anyone wanting to add yoga to their library programming. "
Once Upon a Cuento: Bilingual Storytimes in English and Spanish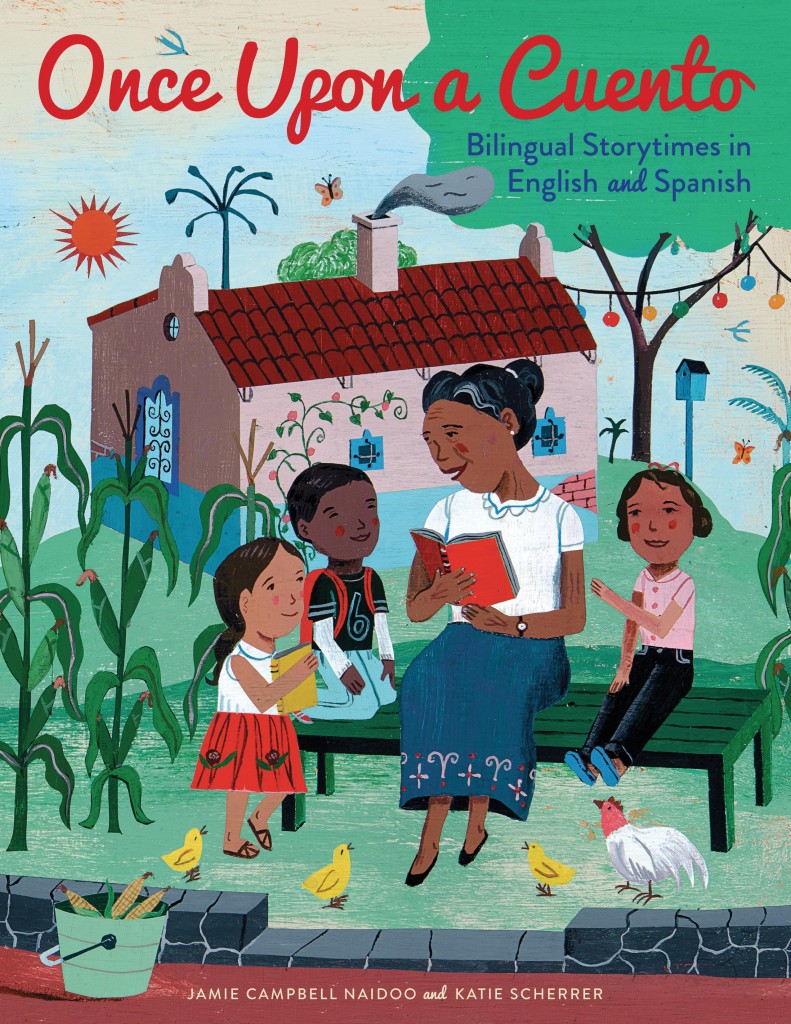 Coauthored by Dr. Jamie Campbell Naidoo and Katie Scherrer.
Published by ALA Editions, 2016.
"Essential for both public and school librarians who serve the many diverse ELL populations living in the United States." – School Library Journal, Starred Review
"This is an essential purchase for libraries looking to establish bilingual early literacy programming, and an excellent resource for those who wish to grow and improve existing bilingual services." – Public Libraries, May/June 2017
"…a unique book…recommended[ed]…to anyone interested in implementing bilingual storytimes in English and Spanish." – Webjunction
"…provides a well-articulated rationale for bilingual programming and outreach." – School Library Journal, Libro por Libro
"…address[es] why it is so important to provide unique services to bilingual children and outreach to their families." – Booklist
Endorsed by prolific author and founder of the Día de los Niños, Día de los Libros program, Pat Mora.
Additional Publications and Features
Webjunction Webinar: "Before Bilingual Storytime: The Outreach Bridge to Engaging Latino and Spanish-speaking Families"
Library Juice Academy: "Interview with Katie Scherrer"
Kent State University School of Library and Information Science: "Second Language Inspires Alumna to Serve Latino Community"
"Bilingual Storytime," a chapter in Celebrating Cuentos: Promoting Latino Children's Literature and Literacy in Classrooms and Libraries, edited by Dr. Jamie Campbell Naidoo and published by Libraries Unlimited, 2011.
Webjunction: "Reaching Out to Learn about the Spanish-Speaking Population"